The ending month of the year is coming, and it is the time filled with lots of joy and celebration. So you have organized an event and desperately in need of renting a luxury limo bus shuttle. Our limo bus shuttle services in NJ have so many options before you. We can recommend the perfect vehicle depending on the type of party or event you're organizing. Here are a few guides that help you pick the right limo bus for your next event.
For your Christmas Eve…
All right, you've been crazy and dying to get your friends together for a group outing. Christmas Eve is the perfect time to gather your friends up and explore some hit local hot spots, points of interest, visiting breweries, and much more. So you need maximum enjoyment and relaxation! Why not have someone else that is skilled and experienced enough to handle the driving? Our limo bus shuttle service in NJ offers charter buses, vans, and even party buses to suit groups of every size. We help you get to your party with joy and cheer, and drop you back to your home again safely when you have been enjoying drinks, dance, and food to celebrate the Christmas Eve.
For your New Year Eve…
Enjoy a fabulous New Year's Eve with our exclusive limo bus shuttle service in NJ. New Year's Eve is a day comes once a year, and you can make it even more special when you show up on a classic limo bus shuttle service in NJ driven by one of our excellently trained drivers. You will benefit from the immaculately maintained limo bus shuttle in our fleet that can accommodate eight to thirty-six or even more passengers at a time. Our limo bus shuttle service in NJ comes with all of the amenities that one would expect. It includes flat-panel televisions, wet bars, tinted windows, luxurious seating, clean interiors, DVD players, and even more amenities depending on which New Year's limousine you rent. The big reason to hire our limo bus shuttle service in NJ is the safety factor that you can enjoy.
For your wedding…
The most excellent choice for your wedding would probably be a stretch limo or limo bus shuttle service in NJ. All our vehicles are incredibly classic and are also in immaculate condition. You can choose one that fits best with your wedding theme. We get to ride around in style on the biggest day of your life. Think about all the pictures you take on your wedding day. Imagine the candid photos of you and your group boarding out the limo shuttle bus like a star.
For your bachelorette party…
 So you are planning for a bachelorette party with your friends and relatives together. You should choose a party bus for your bachelorette party as it will give a party-like atmosphere on the way till you get back to your home. All your group can ride together and keep the party going on in the bus. You can get a coach that can accommodate anywhere from 12 to 50 people in it. So you and your bridesmaids and closest friends will be together on this particular night meant to celebrate the joy with you before your wedding.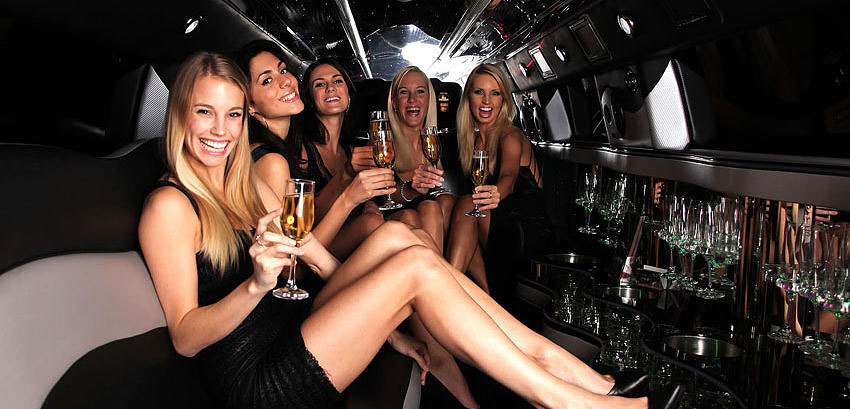 For your corporate event…
Our lavished limo bus shuttle services in NJ are would probably be your best choice if you're booking corporate events in New Jersey. The ranges of vehicles we have been most professional in its look that is enough for luxury transportation services used for business and corporate clients.
For your wine tour…
A limo bus shuttle service in NJ would be the perfect choice for your group wine tour. We're talking about a limo shuttle bus that takes you and your friends ride safely from one winery to another. It let you enjoying as much wine tasting as you want. Also, you don't have any apprehension about drinking and driving, which is a huge advantage! If you find that you have more guests than our limo bus shuttle services in NJ can take you together for a bigger party or wine tour. We help you making your next brewery tour a day to remember!
Renting a limo bus shuttle service in NJ isn't just a popular choice during the holidays or special events. There are plenty of times in a year when you may need our limo bus shuttle services in NJ. Therefore, look for a company that you can build a relationship with and use again in the future. We can be your trusted partner as you've worked with us before and expect you feel better about our service and book our limo bus shuttle services and other limousine services again and again. Hopefully, this content guide you choose the luxury vehicle for your next event.